Neuron renews commitment to promote safer streets for all this UN Road Safety Week!
Road safety is a shared responsibility and we are incentivising all riders to refresh their knowledge on e-scooter safety
We are marking UN Road Safety Week 2023 from 15-21 May by renewing our commitment for the third year to promote "Safer Streets for All". This year's campaign will build on our continued efforts to highlight how riding and parking responsibly can help improve safety outcomes for different members of our communities.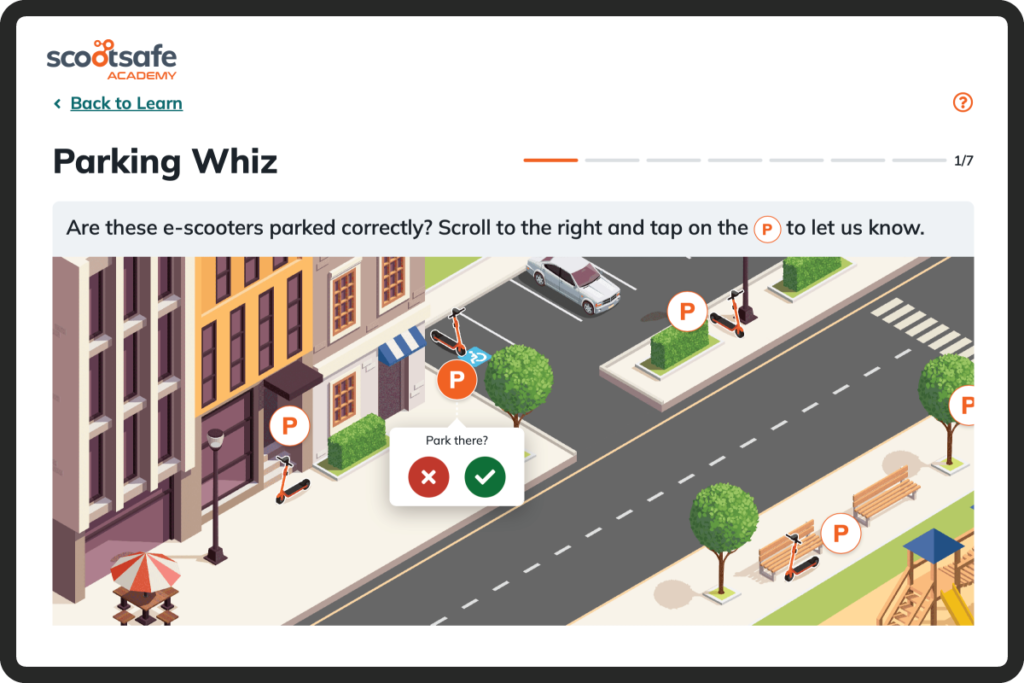 During UN Road Safety Week, riders who have already redeemed free credits for completing the Parking Whiz Quiz on Neuron's online ScootSafe Academy will be able to do so again, effectively doubling their incentives earned. We hope this serves as an important reminder for all riders to keep their city's streets safe and tidy. Our friendly Safety Ambassadors will also be at in-person ScootSafe events to equip riders with the confidence to ride and park safely.
We've consulted with Blind Citizens Australia (BCA), the Royal National Institute of Blind People (RNIB), Thomas Pocklington Trust and our national road safety partners to co-create a range of education materials. This includes light-hearted videos, albeit with serious messages, to encourage riders to be considerate of pedestrians, especially the visually impaired, those with guide dogs, wheelchair users and the elderly.
Neuron supports the 2023 UN Road Safety Week theme, #RethinkMobility, and is encouraging riders to ditch their car in order to reduce congestion and emissions across the world. We believe improving safety outcomes for our riders and all pedestrians is an important prerequisite to supporting this modal shift.