Neuron expands riding area to include Lethbridge College!
Our riding zone is now extended to include the Lethbridge College campus area
Beginning today, our e-scooter and e-bike riding area is expanding to include Lethbridge College. This will increase our riding area by 80 hectares, giving the College's over 5,000 students, faculty, and staff a safe, convenient and environmentally-friendly option to travel to the campus and between classes.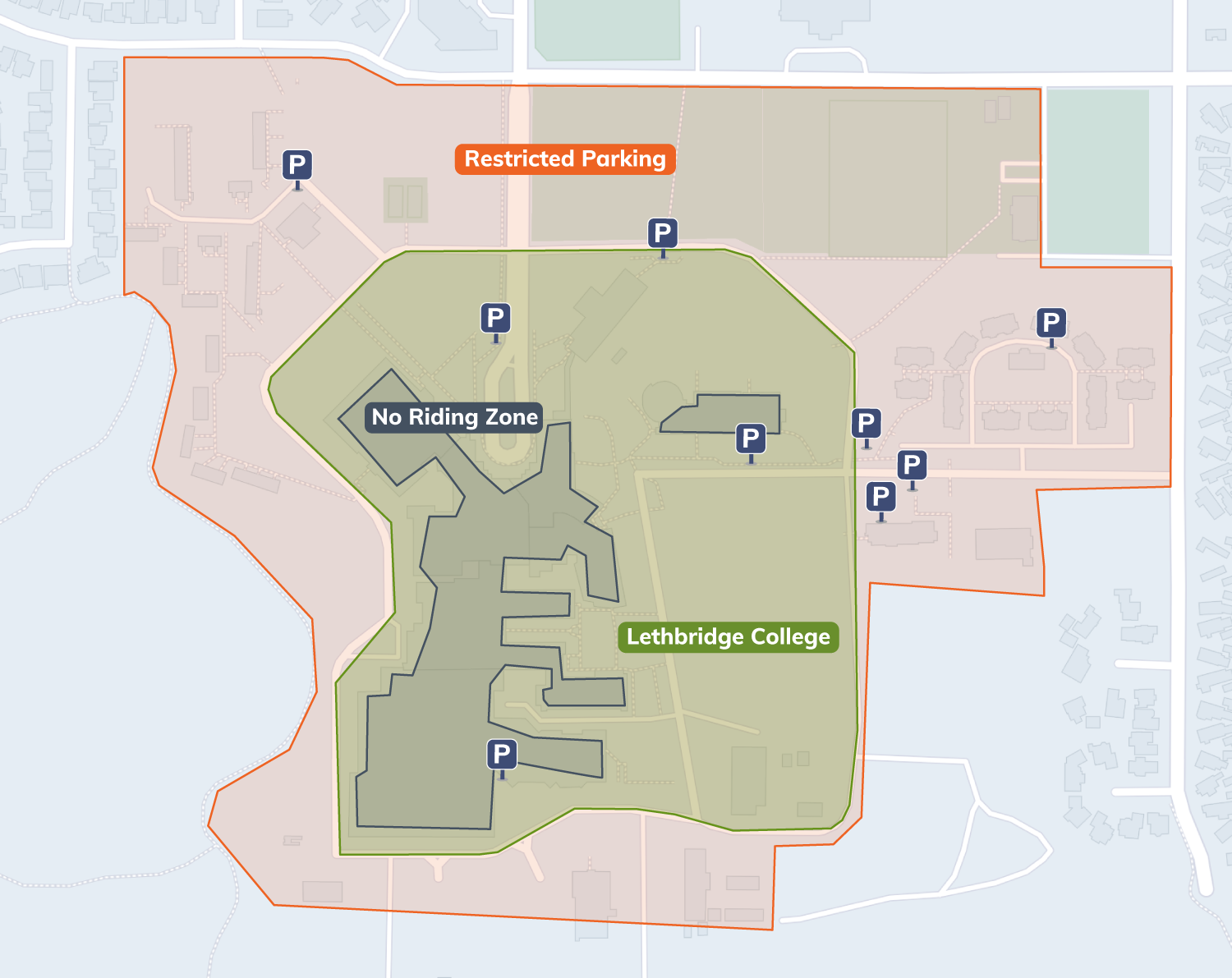 Vehicle speeds will be capped at 15 km/h to help keep riders and those on campus safe. Parking will be available in select areas and riding will be limited to roads and walkways on campus. Riders are encouraged to ride and park responsibly by giving way to others and abiding by parking rules. 
Existing and new riders can learn more about their local riding rules as well as head over to Neuron's online ScootSafe Academy and earn up to $7 in free credits by doing quizzes, playing games and watching educational videos.
Lethbridge residents have welcomed the e-scooter and e-bike program since the launch in April 2022. The riding area was previously expanded to include North Lethbridge just one month later and then again in July into trails in the river valley. Thousands of Neuron riders have traveled more than 350,000 km to date.
We look forward to continuing to grow the e-scooter and e-bike program in Lethbridge!