Neuron rolls out discounted Concession Pass as part of Neuron Access programme to more cities globally!
We hope to provide greater access to our e-scooter and e-bike services with heavily discounted rides for those in an eligible government support programme
We are thrilled to announce the expansion of our Concession Pass to more cities globally, following the successful launch of our global equity and accessibility programme Neuron Access. Through Concession Pass we aim to make our e-scooter and e-bike services accessible to low-income users, providing up to 50% off an applicable Neuron Pass.
In order to qualify for our Concession Pass, riders must be a current recipient of an eligible government support programme, which we have expanded to include a range of city-specific programmes. Please start an application through the 'Rates & Passes' page on the Neuron app to find out more.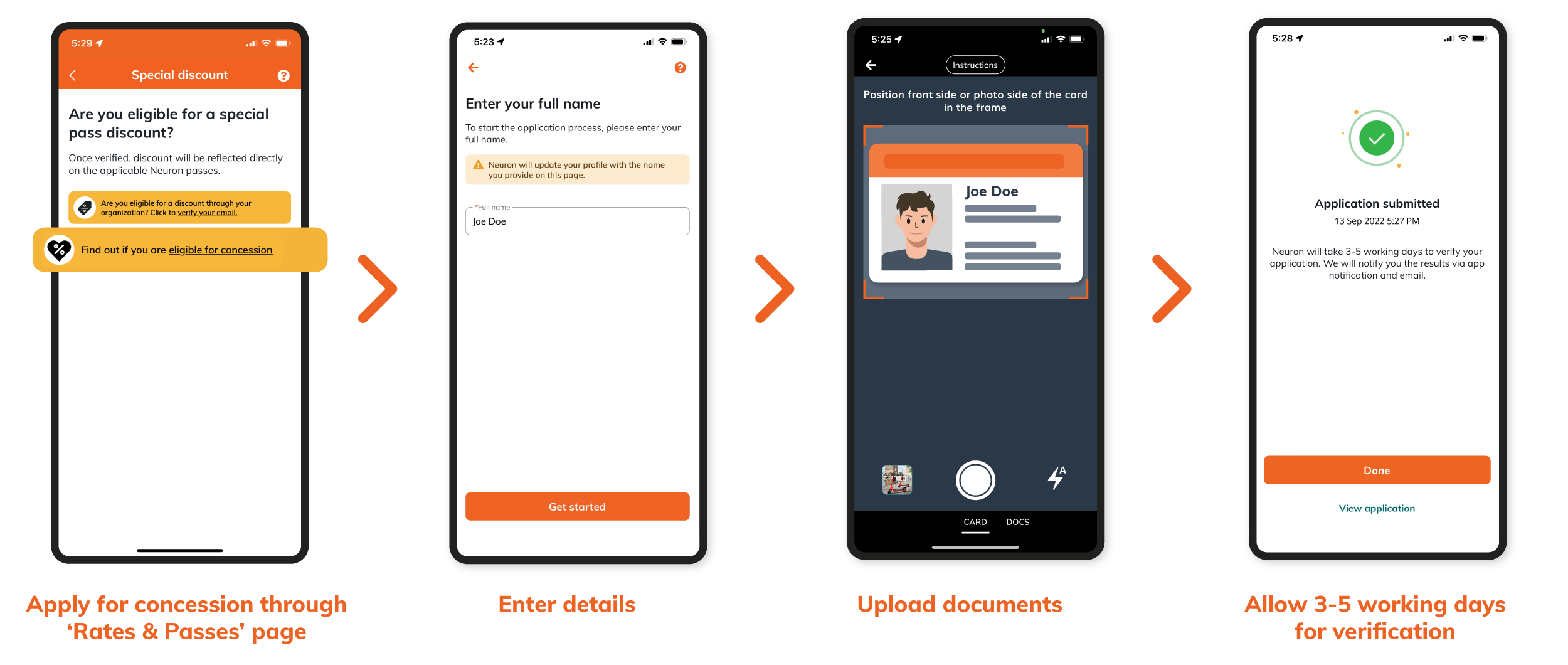 Similar to low-cost transit passes offered by public transport services, our Concession Pass makes budgeting for transportation expenditure easier, allowing users to ride more at substantial cost savings and reduced upfront fees. Concession Pass holders will enjoy free rides up to the daily limit with no additional unlocking fees throughout the duration of their pass. 
As part of our latest roll out, our Concession Pass is now available in Adelaide, Ballarat, Canberra and Townsville in Australia; and Ottawa in Canada. We have additionally launched in more countries including New Zealand in Christchurch and the UK in Newcastle. This is on top of existing cities including Brisbane, Darwin, Melbourne, and Perth in Australia as well as Calgary in Canada. 
We are committed to further develop what Neuron Access has to offer and create a wide-scale positive impact on riders within these cities. We hope to continue to lower the barrier to safe and sustainable transportation modes for the communities we serve.