Neuron expands Canberra's riding area to Gungahlin and Woden!
More riders in Canberra can now commute, travel and explore on our distinctive orange e-scooters as Woden and Gungahlin join the e-scooter riding area.
We are thrilled to be expanding our service area in Canberra. From today (Friday, 9 September) Canberrans will be able to find, unlock and ride our distinctive orange e-scooters between four operating areas, including central Canberra, Belconnen, Gungahlin and Woden.
We are excited to extend the range of travel for riders in the city, providing an important link from Canberra's north to south, while also increasing the community's access to safe, alternative and sustainable first and last mile transport options.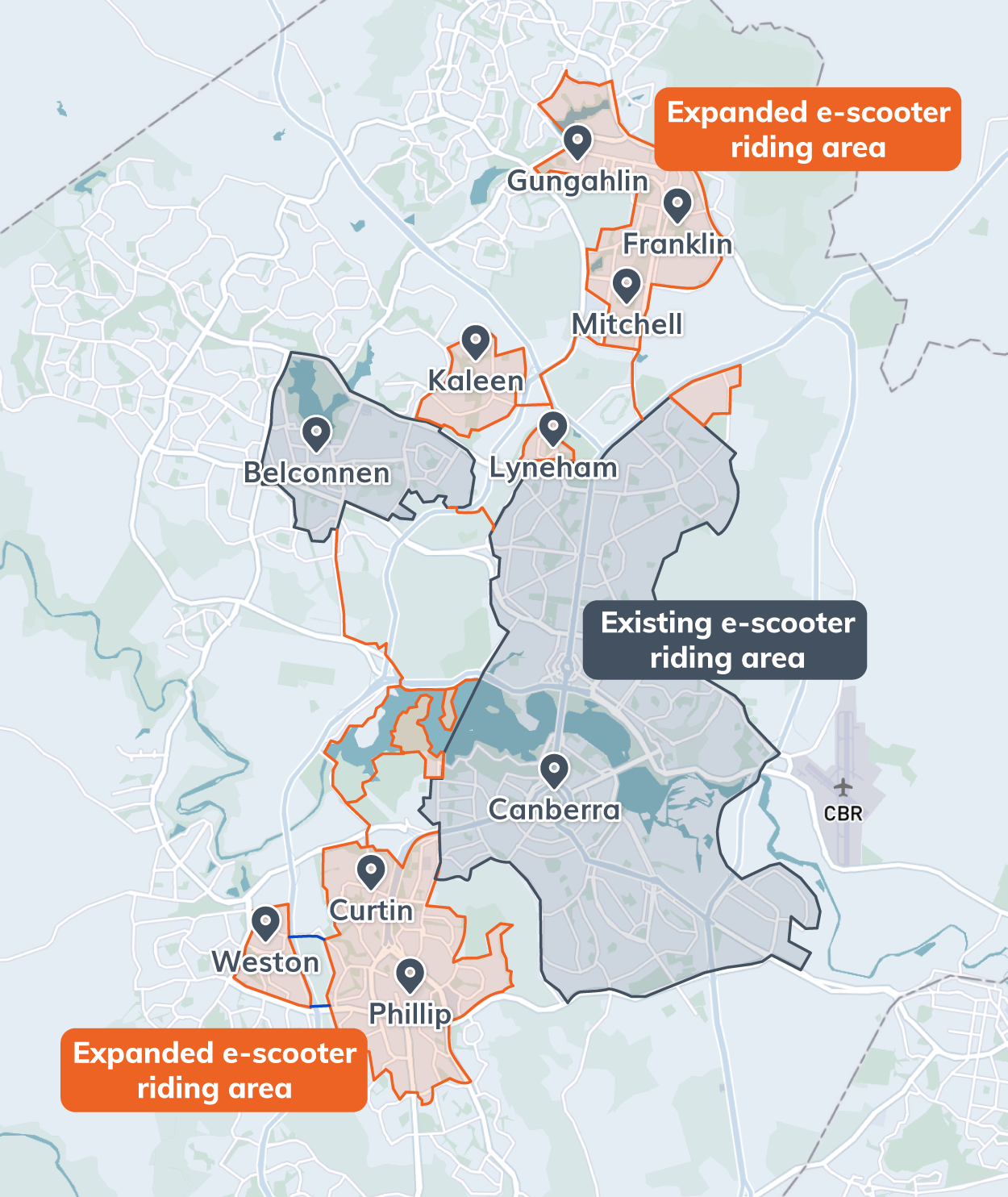 As we expand into new regions of the city, we anticipate uptake from a range of new and returning riders. With safety at the heart of everything we do, we are excited to launch an in person ScootSafe event at Gungahlin Place Park from 11:00am – 1:00pm today. The e-scooter training session is totally free and open to the public, riders are encouraged to come along, brush up on their e-scooter skills and earn free credits towards their next ride.
Canberrans unable to visit our Safety Ambassadors in person can visit our industry-first, interactive online riding school ScootSafe Academy, developed in consultation with the Australian Road Safety Foundation and designed to provide riders with city-specific e-scooter safety materials and incentivised training modules.