Neuron expands Ballarat's e-scooter riding area in time for spring!
We're expanding our service area in Ballarat to serve more of the community, with an additional 150 e-scooters added to our safety-first fleet.
From September 6, our distinctive orange e-scooters will benefit more of the Ballarat community with an expanded riding area that covers a further 15 square kilometres. The expansion will be supported by an additional 150 e-scooters, which will be rolled out gradually over spring in line with demand, bringing our total fleet size to 400 e-scooters.
The expanded service area will support longer commutes from Ballarat Central to Lucas, as well as more residential areas in the existing suburbs of Delacomb, Ballarat North and Brown Hill. As our safety-first e-scooters prove themselves to be an increasingly important part of the transport mix, we are looking forward to serving more people in the suburbs allowing them to see more, do more and spend more.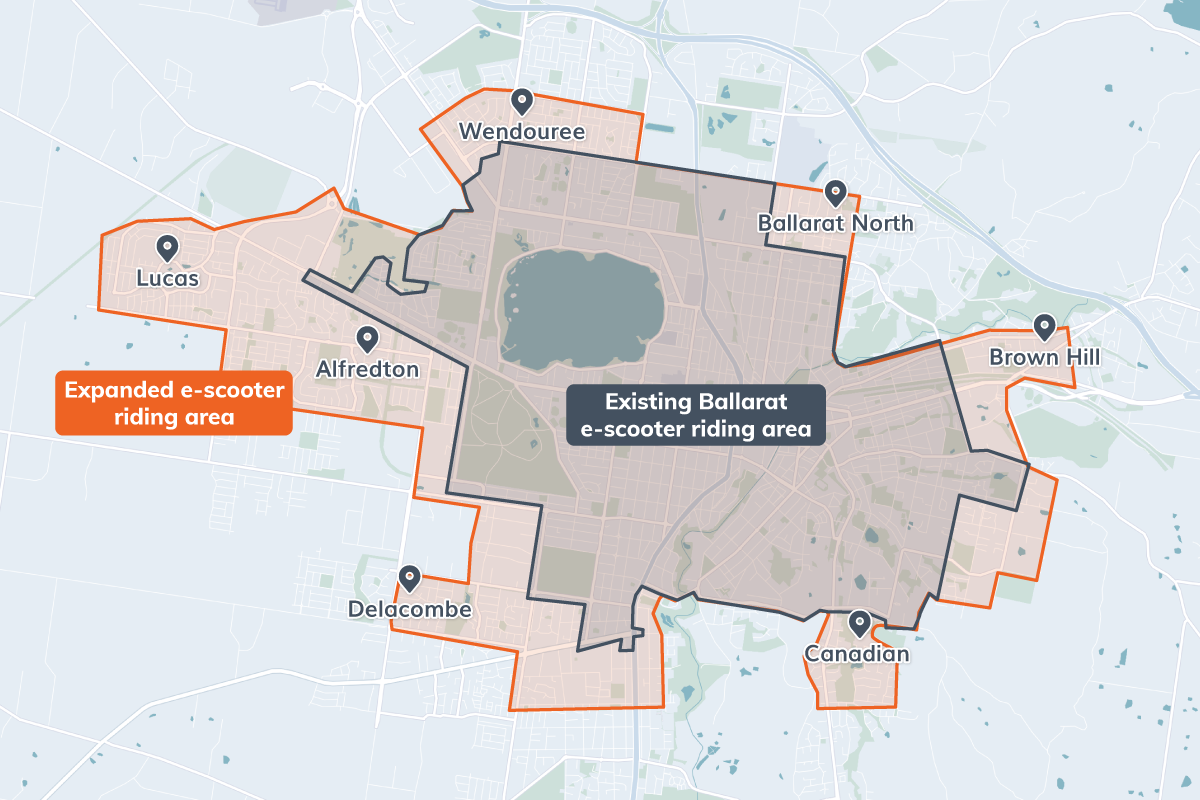 Since launching in December 2021, our e-scooters have been embraced by residents with over 300,000 kilometres travelled. Our rider research shows that 86% of users believe Neuron has created a positive impact for the city and an impressive 63% of all trips replaced car rides, eliminating an estimated 32 tonnes of CO2.  
As we expand safety remains our top priority. We encourage new and existing riders to try our new digital education platform, ScootSafe Academy to learn how to use our e-scooters in a safe and responsible way. Those who complete the safety quizzes and videos will also receive free credits towards their future rides.