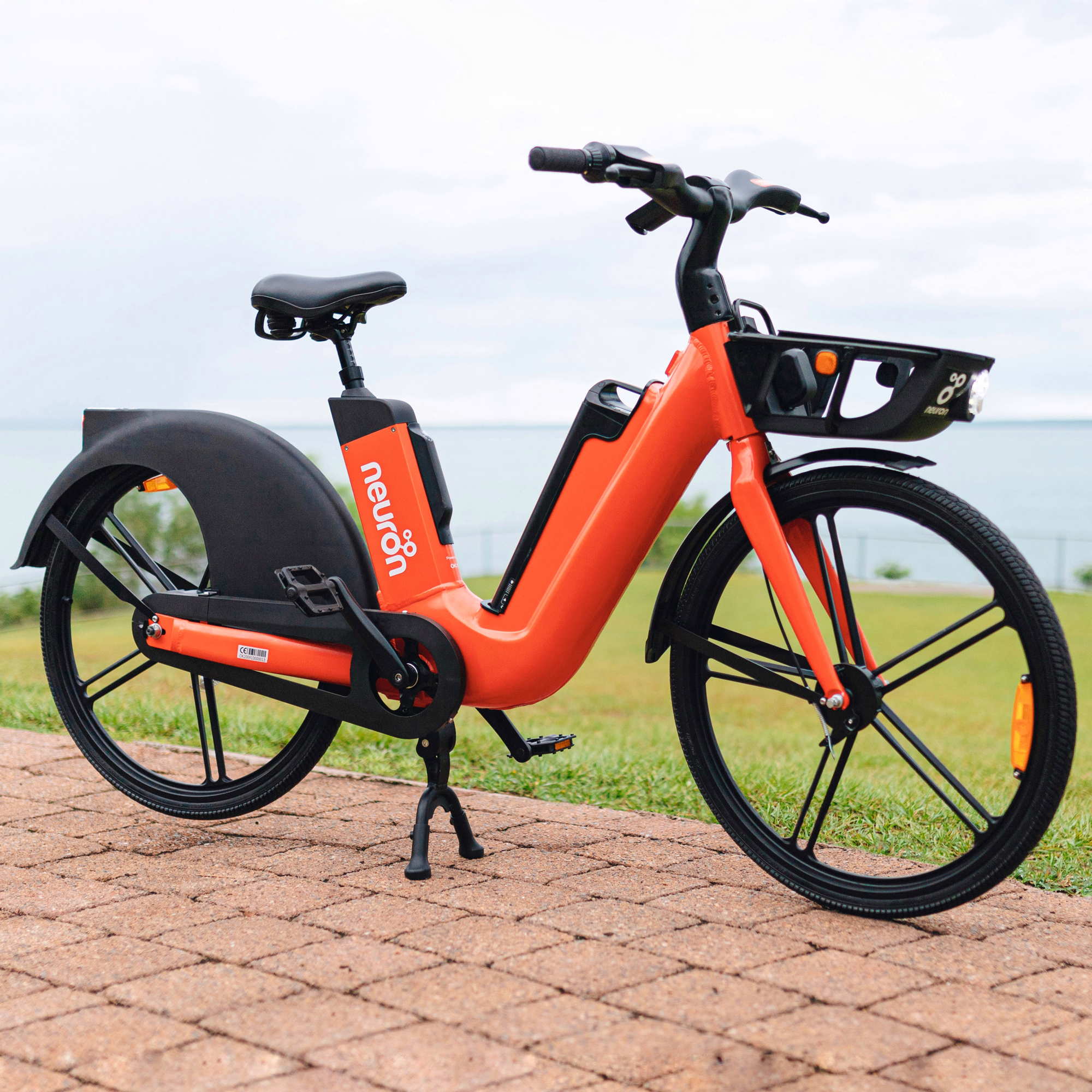 The EB-1 is our cutting-edge pedal-assisted e-bike which has been designed specifically for rental and rider safety. Ideal for slightly longer journeys than our e-scooters, it provides a great first and last-mile solution for commuting but it's also perfect for leisure activities. The EB-1 has many world-first safety features that were originally innovated on our N3 e-scooter. It is a safe, convenient and sustainable way to travel.
During COVID-19, we have implemented a range of measures to keep your ride clean and reduce risks. These include sanitisation teams working around the clock, armed with hospital-grade disinfectant, to keep our e-scooters and e-bikes germ-free. Measures have also been introduced to protect our staff, these include extra sanitisation practices, the use of personal protective equipment (PPE), and revised illness and travel policies.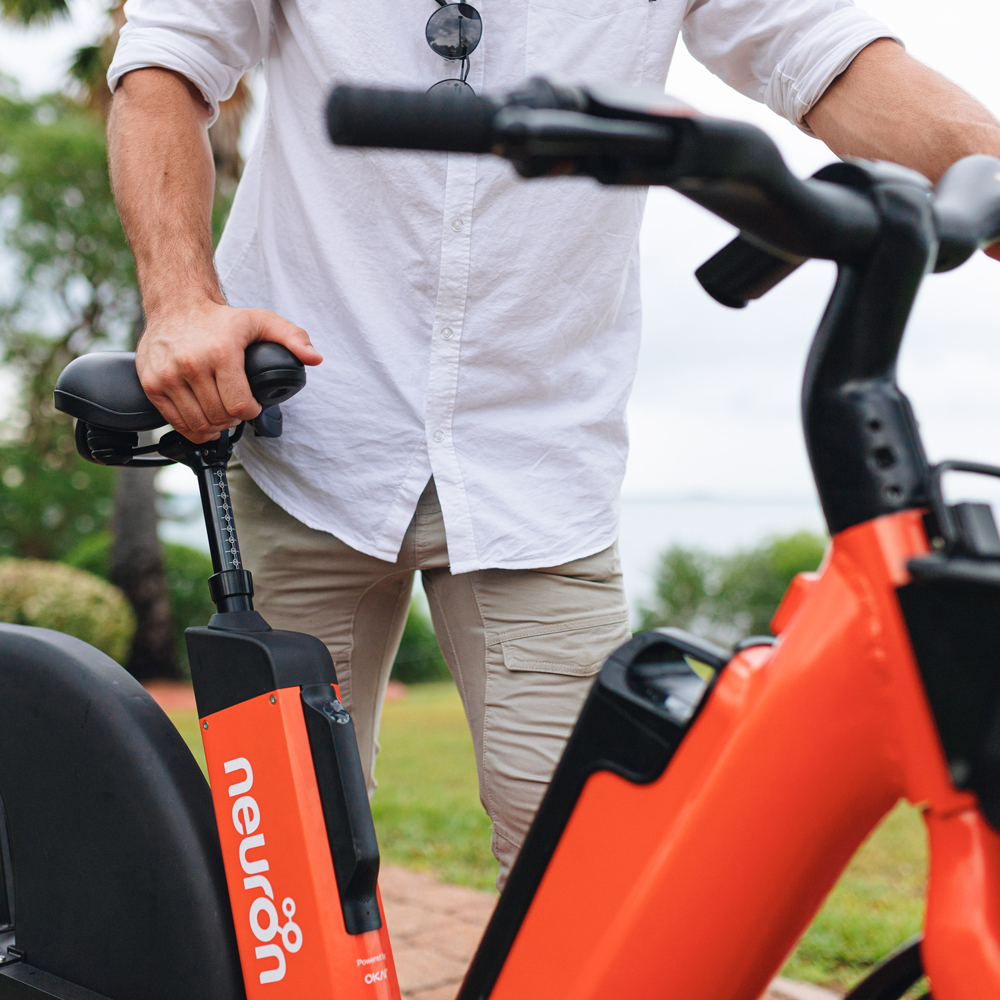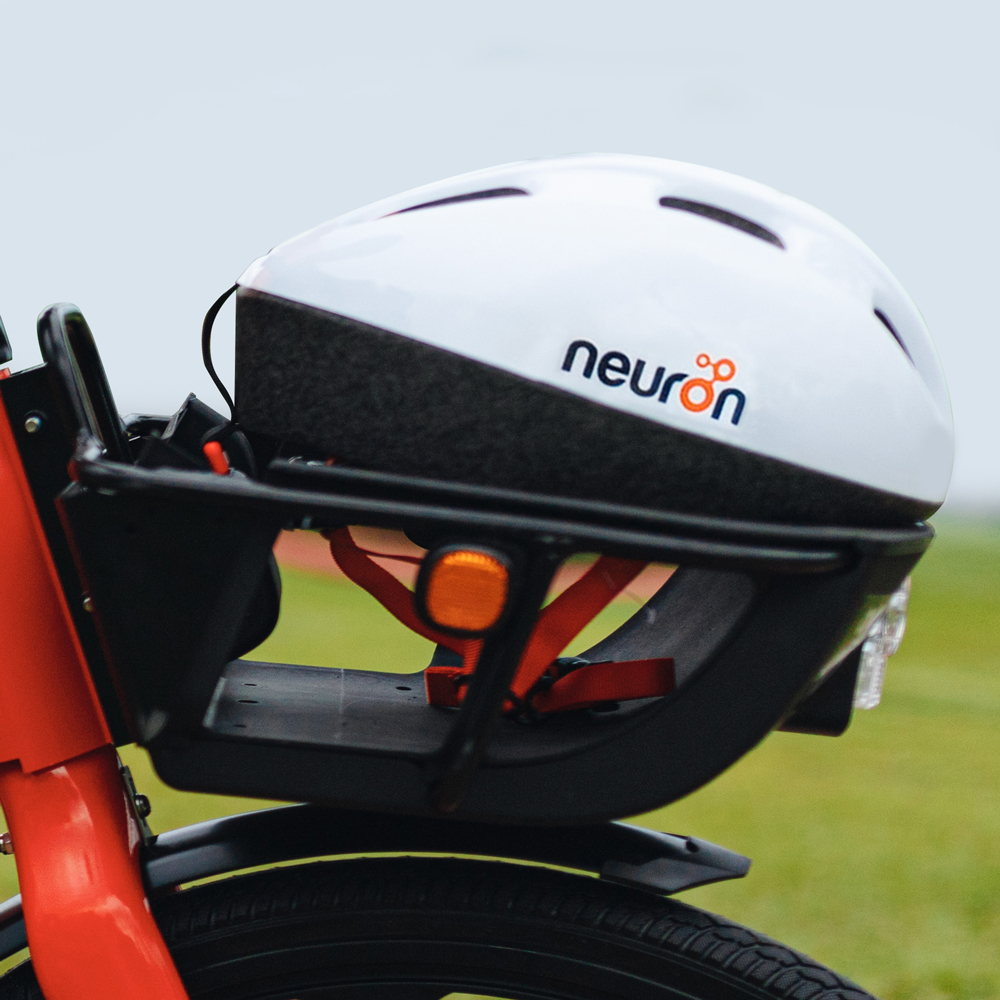 Strong, tried and tested frame jam-packed with cutting edge safety innovations, our e-bikes are made for a safer and more comfortable ride. 
App-controlled Helmet Lock to secure a safety helmet to e-bikes between trips 

Emergency Button feature which detects accidents and helps riders call the emergency services

Topple Detection to alert our operations team if an e-bike has fallen on its side

Voice Guidance to educate and warn riders of how to ride safely

Solid 26-inch pneumatic wheels with dual drum brakes for extra durability and improved user experience

Rigorous daily e-bike service checks
Designed for Sustainability
Our e-bikes are operated in an environmentally sustainable manner. Swappable batteries are replaced within minutes without requiring e-bikes to be removed from the streets for recharging. 
Highly modular design for greater e-bike longevity

Powered by swappable batteries, eliminating downtime from charging

Approximate range of 60km

Great alternative to short car trips, reducing environmental and carbon footprint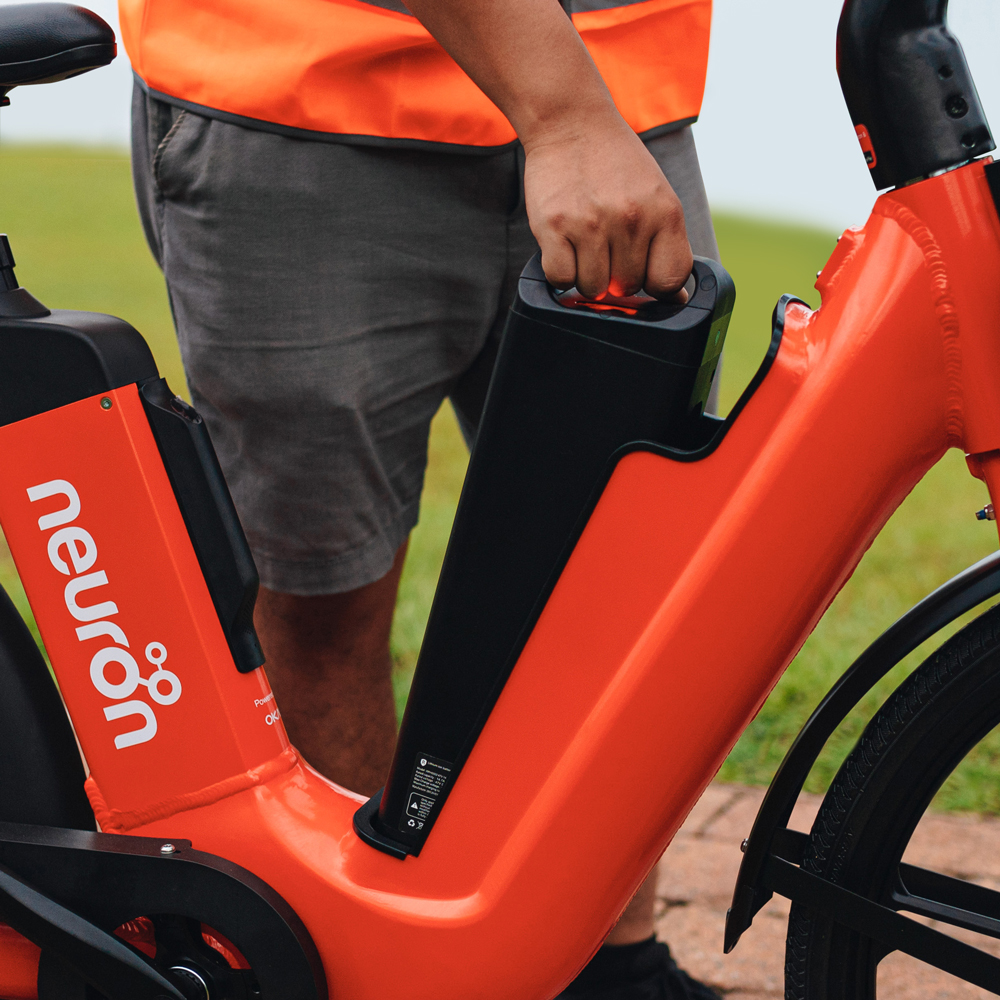 Designed for Smarter Rides
The EB-1 is powered by advanced internet of things (IoT) systems for remote monitoring and real-time diagnostics.
GPS-enabled for pedal assistance only in permitted riding zones 

Geolocation to control slow-zones, no-go zones, no-parking zones

Powered by an AI algorithm so e-bikes can be positioned where demand is most needed

Enables riders to hire e-scooters and e-bikes through a single platform
Try the Neuron app today!