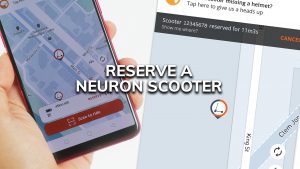 New feature! Reserve a scooter with Neuron
You can now reserve a scooter for up to 15 mins at no extra charges.
Remember that moment when you wanted take a ride on a scooter but couldn't find one? Or the experience where someone beat you to a scooter right down the road, probably just metres away? We feel you.
Fresh from our latest app update (v3.9.1), we have recently introduced a brand new product feature for scooter reservations! You can now reserve a scooter for free for up to 15 minutes, with no extra charges. 
So how does it work?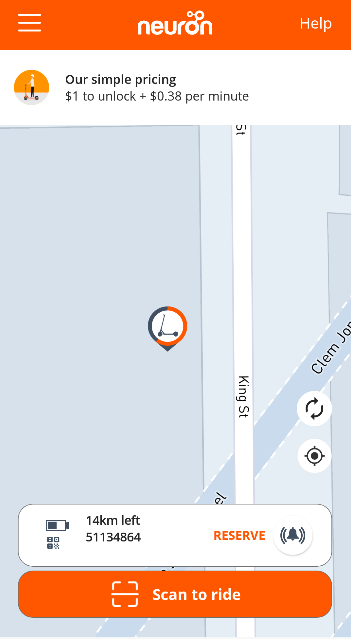 Open your Neuron app as per usual and click on your preferred scooter on the map. Apart from the scooter's distance estimate and battery status, you will also now see an orange 'RESERVE' button. Simply click on it and the scooter is reserved for you!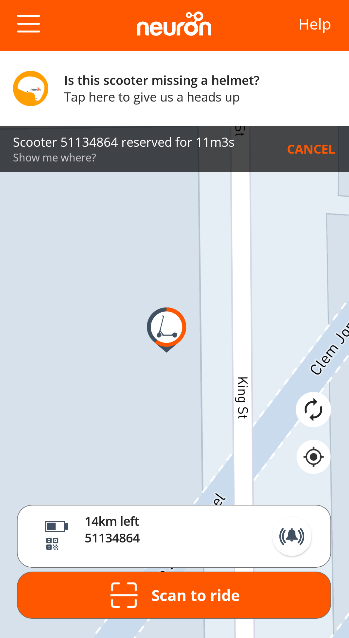 Once a scooter is reserved, no one else would be able to unlock it for the next 15 minutes. The app will also display a countdown timer to show you the estimated reservation time left! When the 15 minutes reservation time expires, anyone can unlock it again.
Do note that each user is entitled to 3 reservations per day and you can only make one reservation at any time. Canceling a reservation will also count against the daily individual limit. 
Gone are the days of seeing your preferred scooter getting snatched right under your nose. Go ahead and make your first scooter reservation with Neuron!
Try the Neuron app today!